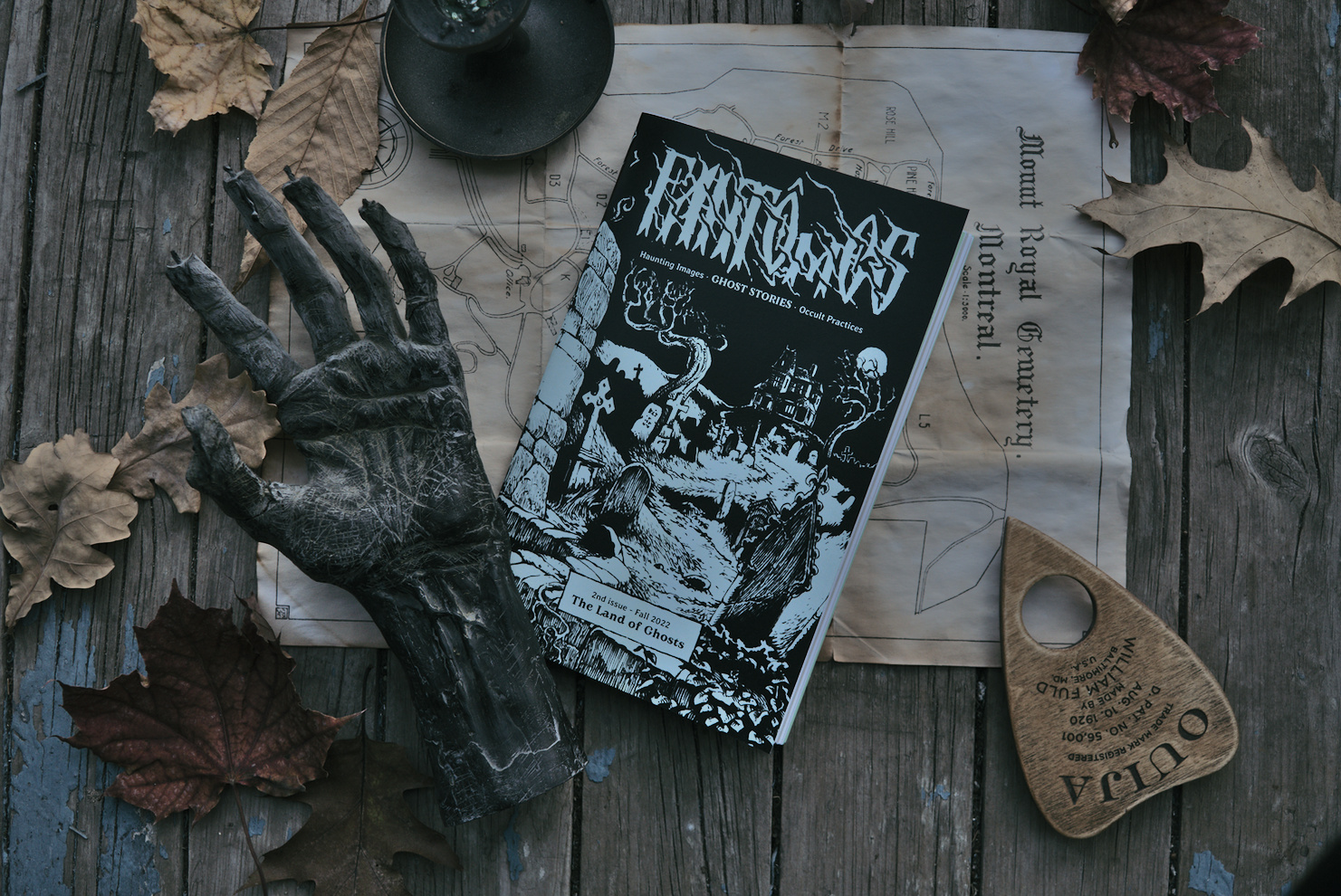 Issue 2 •

Fantômes

• Fall 2022
A5 zine, 64 pages
Printed on 3 colors of copy paper and vellum
Choose between 2 versions after adding in cart
Including grainy ghost drawings, the history and remnants of the Milner Field Manor, a cursed victorian mansion, a ghostly mixtape, an essay on ghost lands in early 29th century literature and the written and visual work of 23 artists.
Featuring words, illustrations and photographs by Lizbeth Poirier, Deianara, Teye Gerbracht, Aleco Julius, Grey Malkin, Robbie Porter, Hundred Rabbits, Cory Driscoll, Lexi Knott, Aodren, Sam Derby, Thomas Robertson, Jason Abdelhadi, Lia Vé, Fey, Oz Hardwick, Madeline, Amelia Wild, Ellie Weaver, Georges Parr, Bunty May Marshall, Josh Maybrook and Echo Echo.
Learn more on the artists page.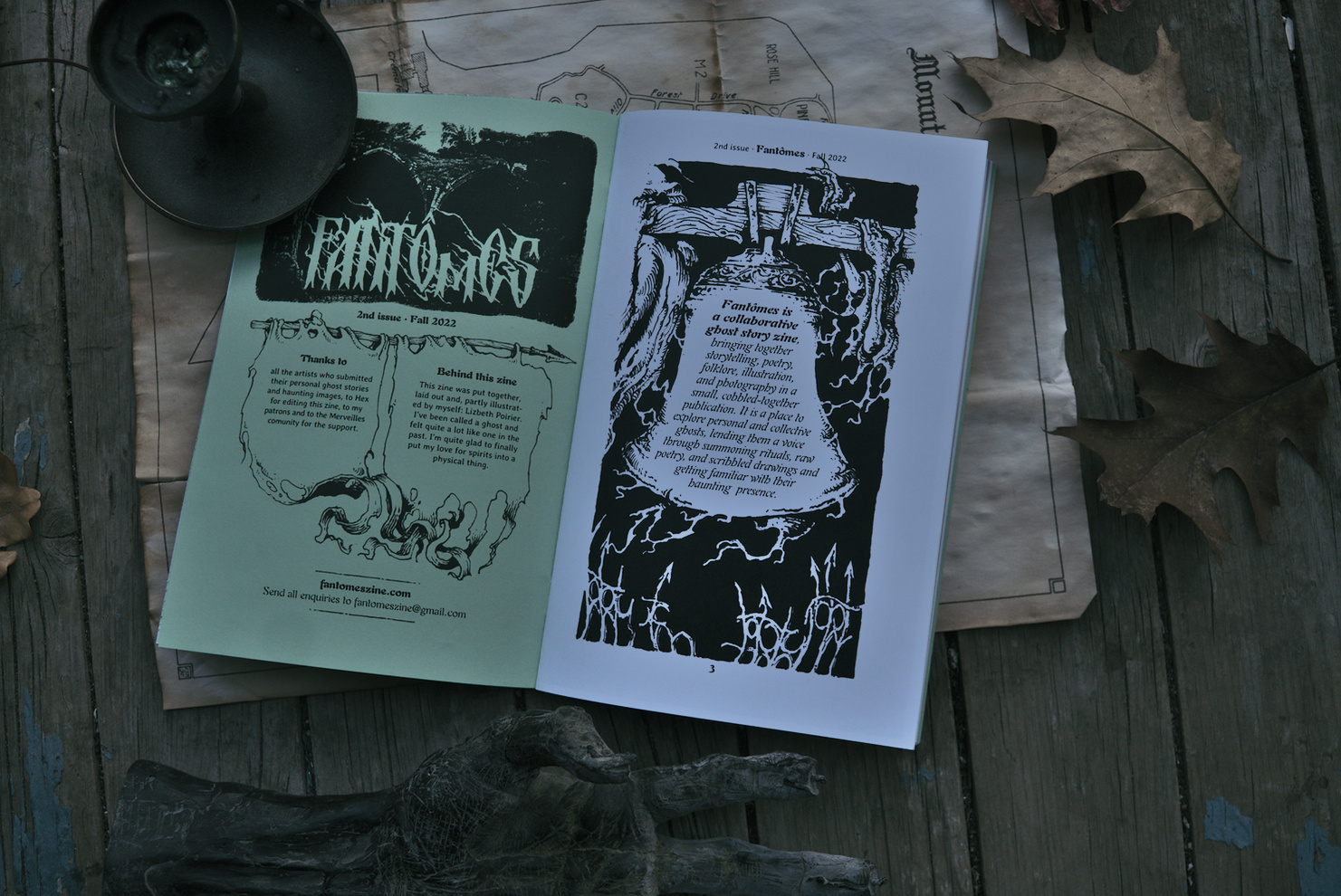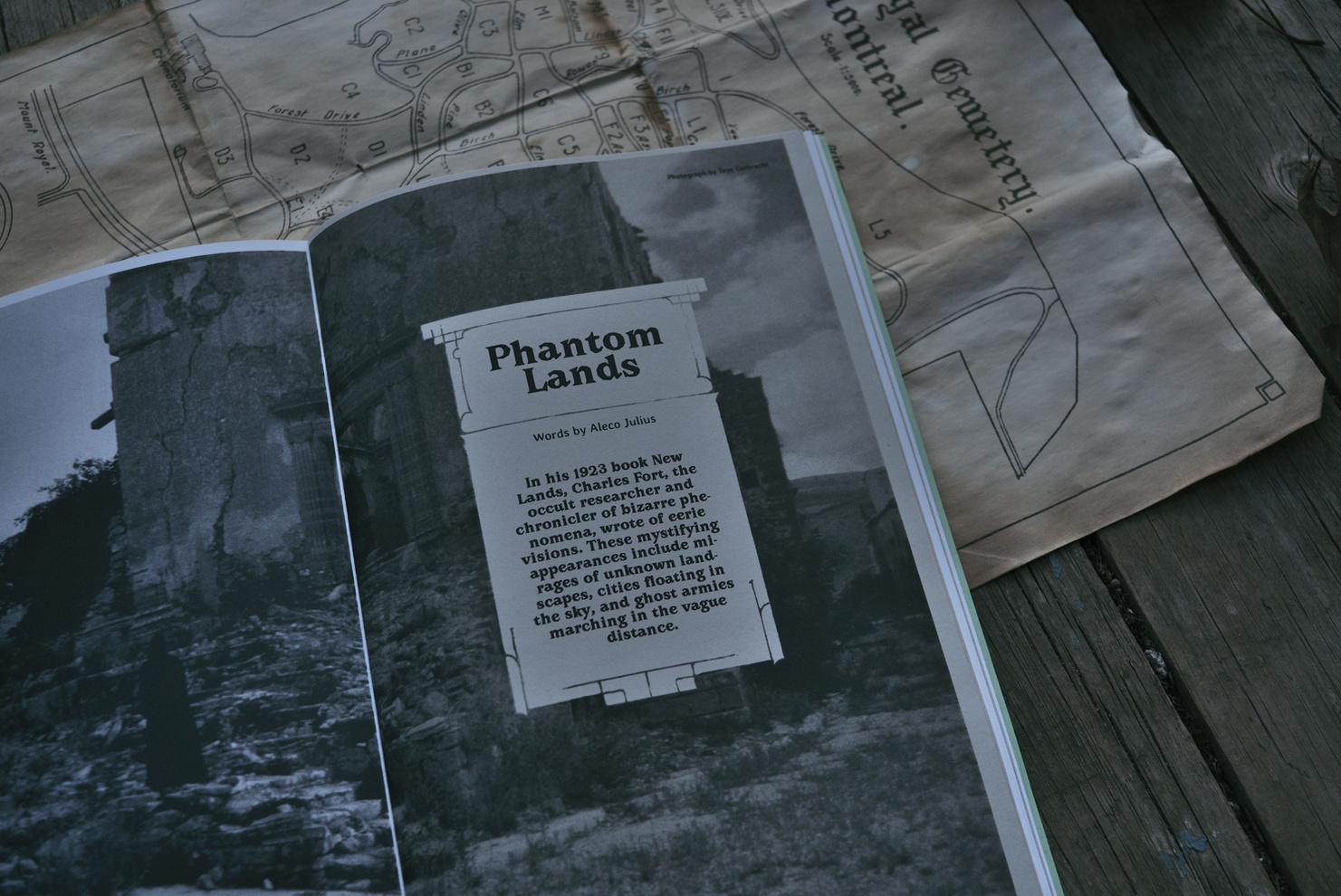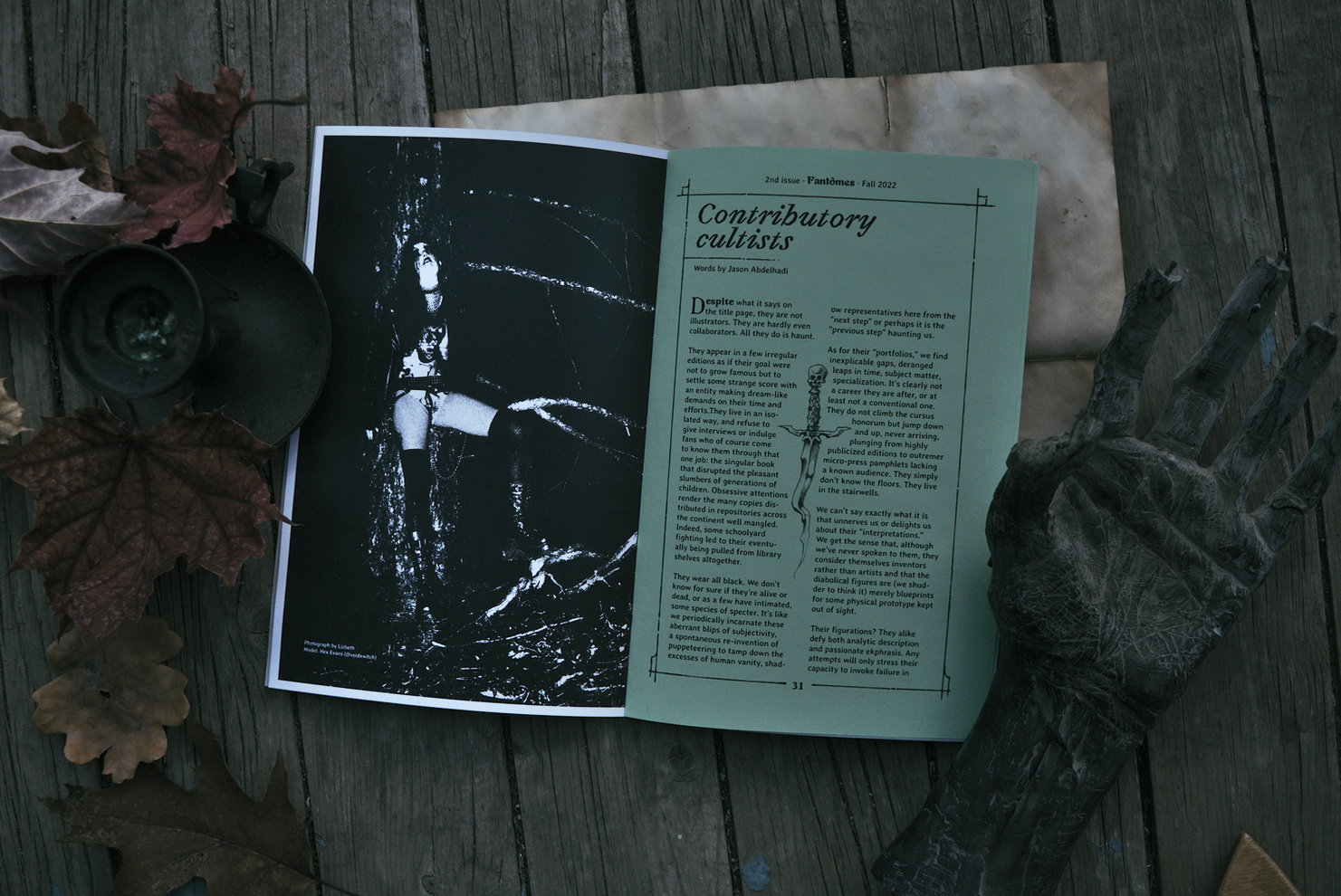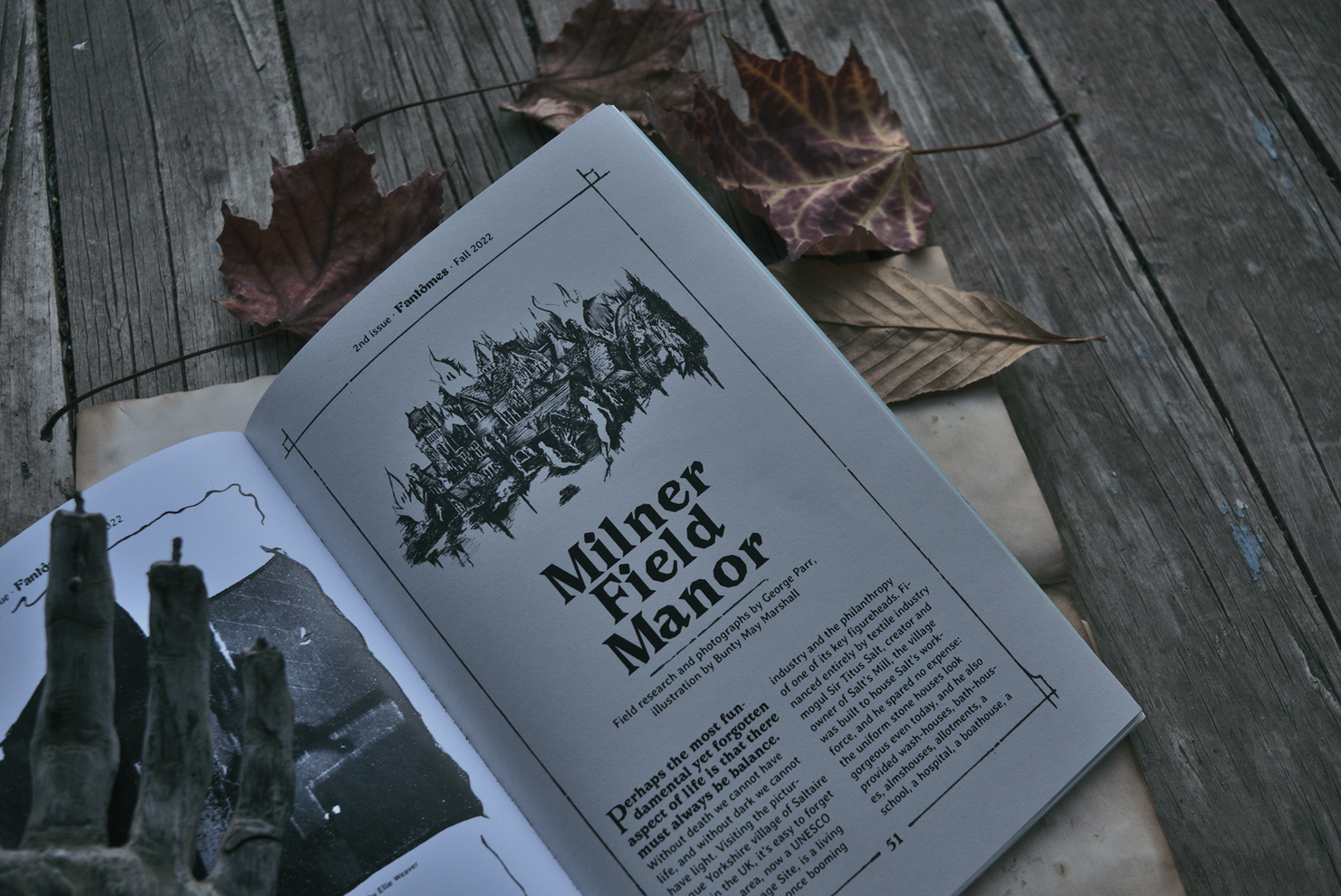 Art print of the cover illustration
This year I offer a limited edition art print of the illustration cover realized by Lizbeth Poirier (ritualdust). The print measures 11" x 14" and is printed on heavy Hahnemühle William Turner paper. All prints are numbered and signed by the artist.